Details:
---
Fiish Black Minnow Jig Heads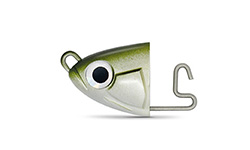 Ideal for congested areas and shallow waters.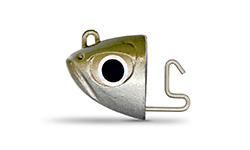 Best compromise  to fish on board or boat. It is used in throwing-back at low speed above the bottom.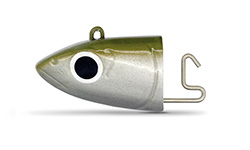 With this head the lure swims down as well as up. Made to fish slowly to scratch on the bottom.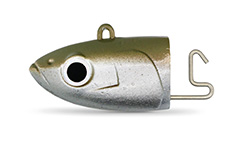 Developed to reach  the deepest depths, it is ideal for large funds or strong currents.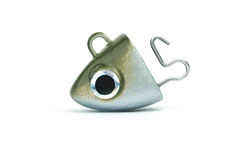 Designed to maintain the lure with the angle above the bottom, it perfectly imitates prey poking.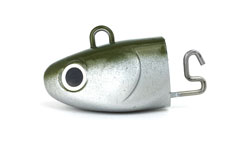 More dense and voluminous than the deep head, it was designed to arrive quickly at the bottom.
It is essential to properly mount and stick his lure, his swimming and his efficiency will be increased
STEP 1
Fit the head on the flexible body

A. Insert the PH2S® fastening system into the flexible body with the leaded head down.
B. Push the clip in as far as you can without forcing.
C. Turn the leaden head upwards to find its place.
D. At this stage, put a glue point between the head and the body.

A. To correctly install the KROG® hook, place it upside down on the PH2S® attachment system.
B. Through the flexible body, from below, access the fastening system with the hook loop.
C. Accompany the hook along the fastening system, check that it is securely in place in the buckle.
D. Stitch the hook through the body at the mark.

Current Reviews: 0
This product was added to our catalog on Friday 04 May, 2018.
Customers who bought this product also purchased...